Nov
10
2021
UIC Pharmaceutical Sciences PhD Program – VIRTUAL PREVIEW DAY 2021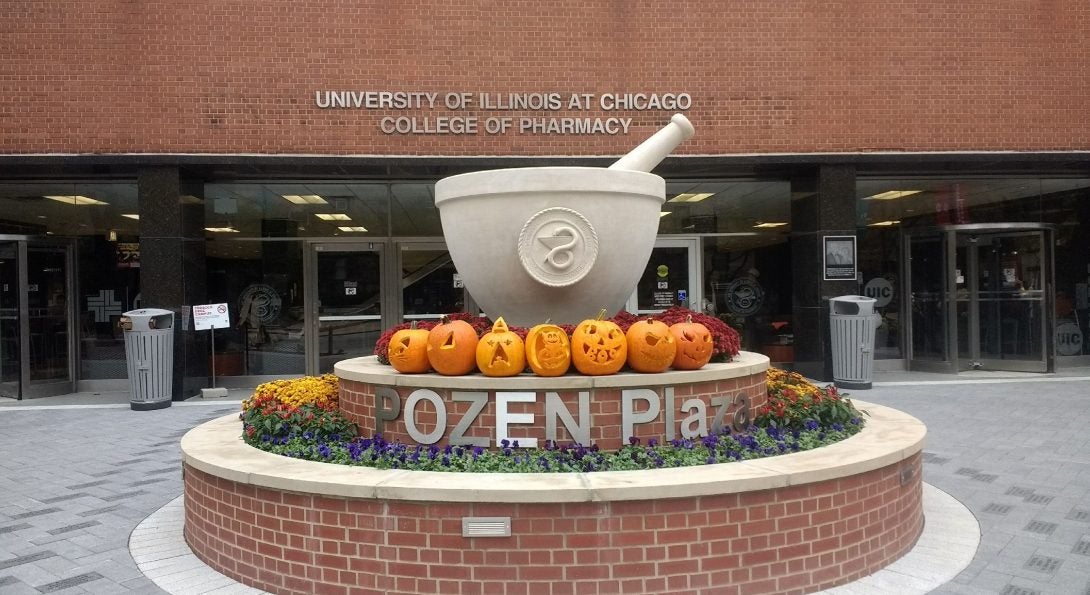 Location
UIC College of Pharmacy (via Zoom)
The Department of Pharmaceutical Sciences offers work leading to degrees in Pharmaceutical Sciences. Coursework and research are available in the areas of discovery, development and formulation of biologically active agents for therapeutic applications. The program is focused on the following areas – Pharmaceutics and Drug Delivery, Pharmacognosy, Chemistry in Drug Discovery, Molecular Mechanisms and Therapeutics, and Forensics.
EVENT PRESENTATION could be viewed HERE
REGISTRATION CLOSED: The Pharmaceutical Sciences PhD Program Virtual Preview Day 2021 AGENDA:
To participate in this virtual event please register (RSVP) and submit your questions by 11/08/2021 via the link below. Zoom meeting information will be shared with registered participants prior to the event.
See you soon!
Pharmaceutical Sciences Graduate program at the University of Illinois at Chicago (psci-program@uic.edu)
DATE: November 10, 2021 (Wednesday)
5:00 pm CT
Welcome and Overview of Program
5:30 pm CT - choose one of the following:
Overview of Chemistry in Drug Discovery Concentration
Overview of Molecular Mechanisms and Therapeutics Concentration
Overview of Forensics Concentration
Overview of  Pharmacognosy Concentration
Overview of Pharmaceutics and Drug Delivery Concentration
Meet with Students
Meet with Administrative Staff (logistics)
6:00 pm CT- choose one of the following:
Meet with Chemistry in Drug Discovery Faculty
Meet with Molecular Mechanisms and Therapeutics Faculty
Meet with Forensics Faculty
Meet with Pharmacognosy Faculty
Meet with Pharmaceutics and Drug Delivery Faculty
Meet with Students
Meet with Administrative Staff (logistics)
6:30 pm CT- choose one of the following:
Meet with Chemistry in Drug Discovery Faculty
Meet with Molecular Mechanisms and Therapeutics Faculty
Meet with Forensics Faculty
Meet with Pharmacognosy Faculty
Meet with Pharmaceutics and Drug Delivery Faculty
Meet with Students
Meet with Administrative Staff (logistics)
RSVP by 11/8/21
Contact
Dr. Terry Moore, Director of Graduate Studies
Date updated
Nov 11, 2021